PT Prudential Life Assurance (Prudential Indonesia) has officially launched PT Prudential Sharia Life Assurance (Prudential Syariah ). Prudential Syariah is committed to meeting the needs of Syariah based health and wellness for all through a range of solutions based on Syariah principles.
Vice President KH Ma'ruf Amin said Indonesia's economic and Sharia performance had grown year-over-year. Indonesia's Sharia industry is currently the 4th largest in the world, and the total assets managed by the Syariah industry will continue to grow, reaching 17% by 2021.
"By God's grace, Prudential Sharia can be part of the solution to the need for risk protection, providing added value to the public as well as providing impetus for a new era of Syariah industry in Indonesia and the commitment of the Indonesian Government being the center of the world Syariah economy," it explained in a written statement on Wednesday (4 June 2022).
Amidst the global sharia economic downturn caused by the pandemic, Indonesia has actually topped the Islamic Finance Countries Index (IFCI) of Global Islamic Finance.
Riswinandi, a committee member who serves as the Chief Executive Officer of the Supervision of Non-Banking Financial Industry (IKNB) of the Office of Financial Services (OJK), said it was very important to set up the Syariah Life Insurance Company as a separate entity. Because it can greatly promote the development of industries and ecosystems and strengthen public trust.
"We sincerely appreciate the efforts of Prudential Indonesia and Prudential Syariah, and hope that other life insurance will follow in their footsteps to grow the national Syariah life insurance industry."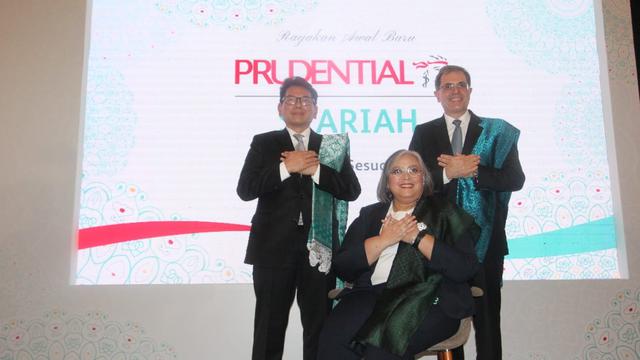 ML Triwardhany, President of Prudential Indonesia, said, "Prudential Indonesia is committed to working with the government to make Indonesia the center of the world Sharia economy.
Prudential is very appreciative of the many achievements the Shariah Division has made since its inception in 2007. State Syariah economy.
"Prudential Indonesia's Sharia division has been able to maintain its industry leadership with up to 29% market share by choosing a comprehensive and end-to-end security solution with 49 product options", he explained.
These achievements provided a strong and stable foundation for the establishment of Prudential Syariah. Through long experience and proven track record, Prudential Indonesia will always support Prudential Syariah.
"Together, we will build on the foundation we have built over the past 14 years to achieve our goal of helping as many Indonesians as possible to live their best lives," said Triwardhany.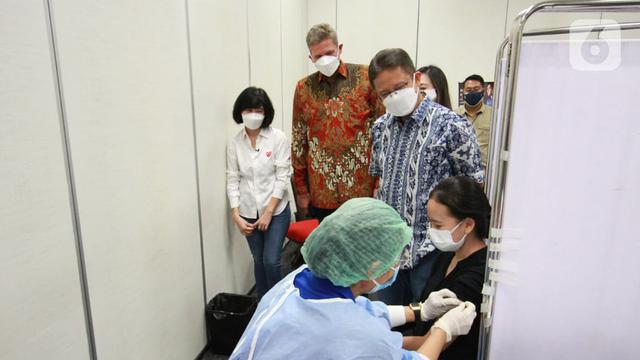 Prudential Syariah President Omar Sjawaldy Anwar said, "Putting priority on the principle of 'Sharia for All', Prudential Syariah was established to demonstrate its ability to provide comprehensive, affordable and versatile health and financial solutions according to people's preferences". increase more. ,
Backed by product capabilities and a strong multi-channel distribution network, Prudential Syariah is in a strong position to grow its business and expand its reach to the public.
"We are very optimistic about the prospects of Indonesia's Syariah industry and are committed to playing a leading role in driving the growth of Indonesia's Syariah economy."
Prudential Syariah has launched the Sharia Knowledge Center (SKC) to improve society's insurance literacy, including Syariah life insurance. SKC is a digital education hub for various Islamic financial solutions and a discussion and collaboration platform for innovation and development of Islamic financial products and services, particularly Islamic life insurance.
SKC is a form of Prudential Syariah contribution to increasing Islamic financial literacy and inclusion in Indonesia.