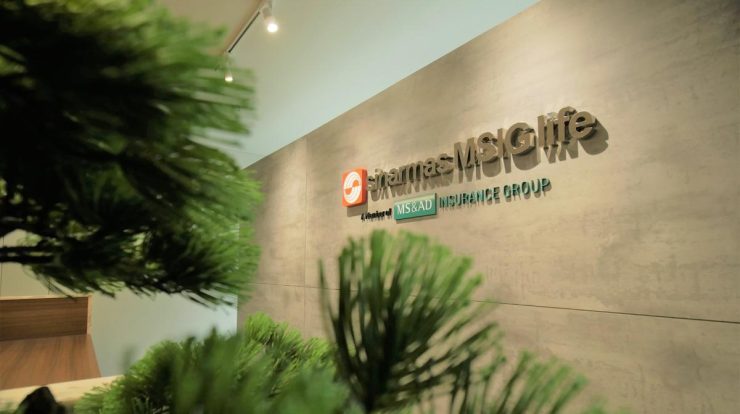 Sinarmas MSIG Life paid out IDR 541,6 billion, the largest health insurance payment ever. PT Asuransi Jiwa Sinarmas MSIG Tbk (Sinarmas MSIG Life) paid out up to IDR 541.6 billion in insurance payments during 2022. The largest amount of the total value of these claims comes from the health sector.
Sinarmas MSIG Life's confidence remains high following the latest revision of the International Monetary Fund's (IMF) Global and Indonesian Economic Outlook for Life in 2023.
Andrew Bain, director of PT Asuransi Jiwa Sinarmas MSIG TBK, said in a statement in Jakarta on Friday (March 2, 2023), "Paying the national bill gives us confidence that we can continue to build trust and service for our customers. More Provides better functionality." ).
Meanwhile, the IMF separately revised the global economic growth rate forecast for 2023 to 2.9%, 0.2 points higher than the previous forecast. Meanwhile, Indonesia's economic growth rate this year is expected to be 4.8%.
Andrew welcomed the expected infusion of better economic growth. He added that one of Sinarmas MSIG Life's strategies for optimizing business performance is to look at potential markets in the region.
Looking at the Indonesian economic growth rate data for the third quarter of 2022 released by the Ministry of Finance, it can be seen that positive growth continues in all sectors of Indonesia. Java Island's provincial groups still contribute 56.30% of GDP. Also, the provincial group of Sulawesi recorded the highest economic growth rate at 8.24% (year over year).
"The region's economic growth is both an opportunity and a challenge. The region remains a potential market, which makes us optimistic about the driving insurance business this year," said Andrew.
Andrew further revealed that group health insurance claims and COVID-19 recorded the largest contributor to claim payments at IDR 286 billion. These claims come from group health insurance claims and 208,143 COVID-19 cases.
Additionally, the number of death claims for personal life insurance was 1,732 for a total of IDR 214.5 billion. Then the total value of private health insurance claims paid out for 2,643 is IDR 41.1 billion.
"Based on national statistics and the ever-improving economy, I believe public awareness of the need to protect themselves with insurance will increase," said Andrew.